We've been in the business of prescribing and dispensing kids glasses for a long time now but since my daughter got her first pair of glasses when she was 3 years old it's given me first hand experience of navigating the world of glasses with a young child. There's no shortage of choice of children's frames. The problem can be figuring out which glasses your child will be willing to wear, are they the right fit and how long will they endure the rough and tumble of your child's daily life. To help parents and children choose glasses here are some suggestions for you.
Start with the prescription first
Before your child starts trying on frames, your child's prescription is always the primary consideration in choosing glasses. Always have an up to date eye test before you start looking at frames.
If your child needs a strong prescription the lenses are likely to be thicker and this will impact the type of frame that can be fitted. In many cases the lenses can be thinned down but this is at an extra cost. So keep in mind your child's prescription as this will determine how thick the lens will be. If your child has a high prescription, avoid large frames – the larger the frame, the thicker the lens will be. Also, keep in mind that a larger lens means more higher-order aberrations near the edge of the lens, which may mean a higher risk of blurred or distorted peripheral vision. We advise that you discuss lens choice with your optician first.
Always involve your child
A lot of kids can be self-conscious wearing glasses for the first time and some can be nervous. So choose frames that have a modern, attractive style. And always always involve your child in the decision process! If they pick a frame that they like they are more likely to wear it.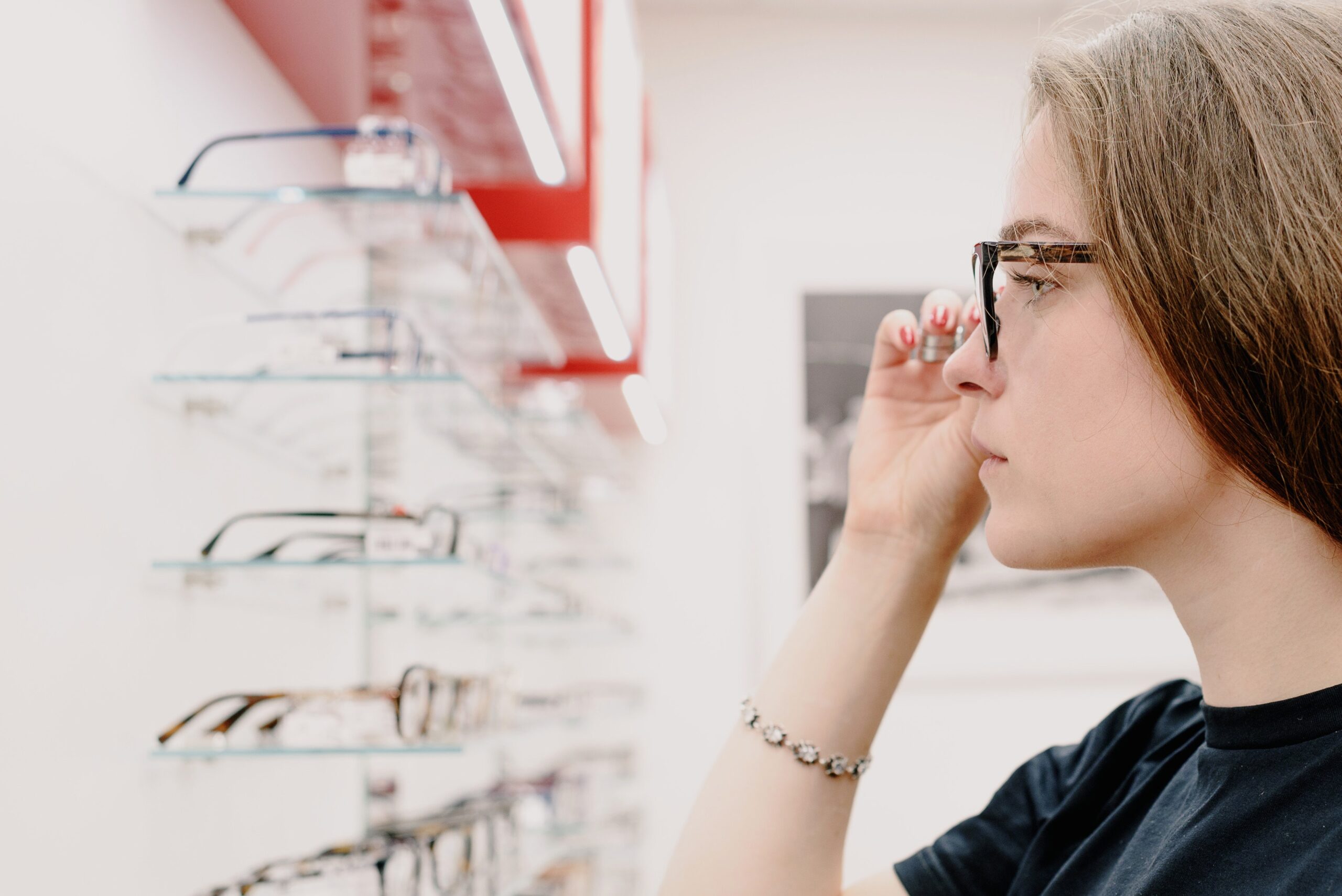 Plastic or metal?
Children's frames are made of either plastic or metal and many have styles that intentionally mimic unisex designs for adults. Kids often are attracted to these styles because they look more grown-up. It's not unusual for kids to choose glasses that look like those worn by their older siblings or their parents.
In the past, plastic frames were a better choice for children because they were considered more durable, less likely to be bent or broken, lighter in weight and less expensive. But now, manufacturers are making metal frames that incorporate these features as well. Metal frames have nose pads which can be adjusted to fit while plastic frames do not. Let your child try both types of frame to decide which they prefer.
Choose frames made of hypoallergenic materials if your child has shown sensitivity to certain substances. For example, some people are allergic to metal frames that contain nickel.
Proper bridge/nose fit
One of the toughest parts about choosing suitable frames for young children is that their noses are not fully developed, so they don't have a bridge to prevent plastic frames from sliding down. Metal frames, however, usually are made with adjustable nose pads, so they fit everyone's bridge. Most manufacturers recognise this difficulty with plastic frames and make their bridges to fit small noses.
Each frame must be measured and evaluated individually to make sure it fits the bridge. If there is a gap between the bridge of the frame and the bridge of the nose, the weight of the lenses will cause the glasses to slide, no matter how well the frame seems to fit before the lenses are made.
It's important that the glasses stay in place; otherwise children will tend to look over the top of the lenses instead of pushing their glasses back up where they belong. Opticians and Optical Assistants are the best judges of whether a frame fits properly.
Sides of glasses
The sides of glasses that tuck around the back of the ears help keep glasses from sliding down or dropping off a child's face. Always ask your child if their frames are comfortable because if they are too tight they will put too much pressure on your child's temples. If they are too loose they will fall down their face when they shake their head.
Wraparound sides are especially helpful to keep glasses in place on toddlers and babies. Another option is a frame that includes an elastic strap that goes around the head.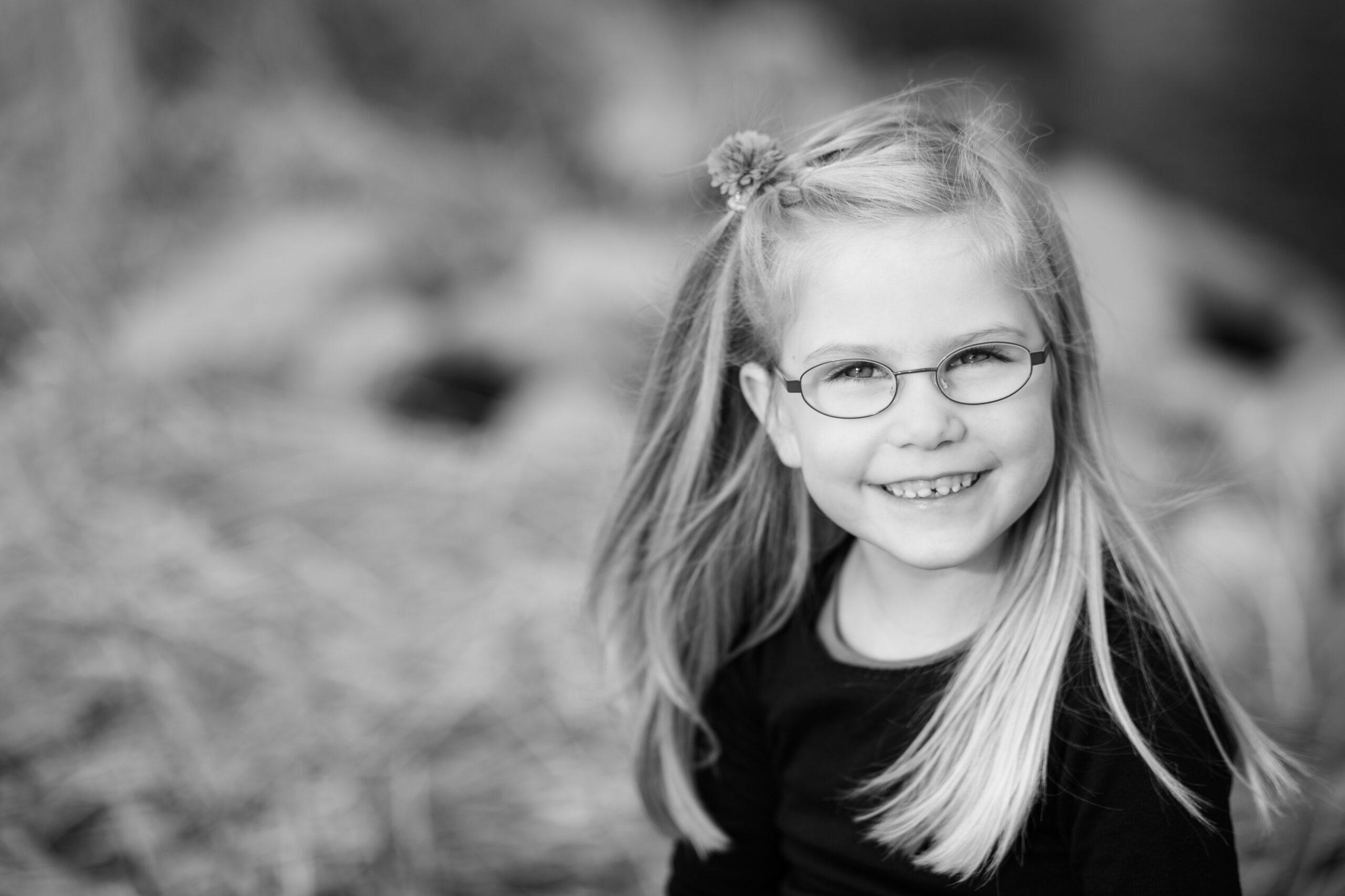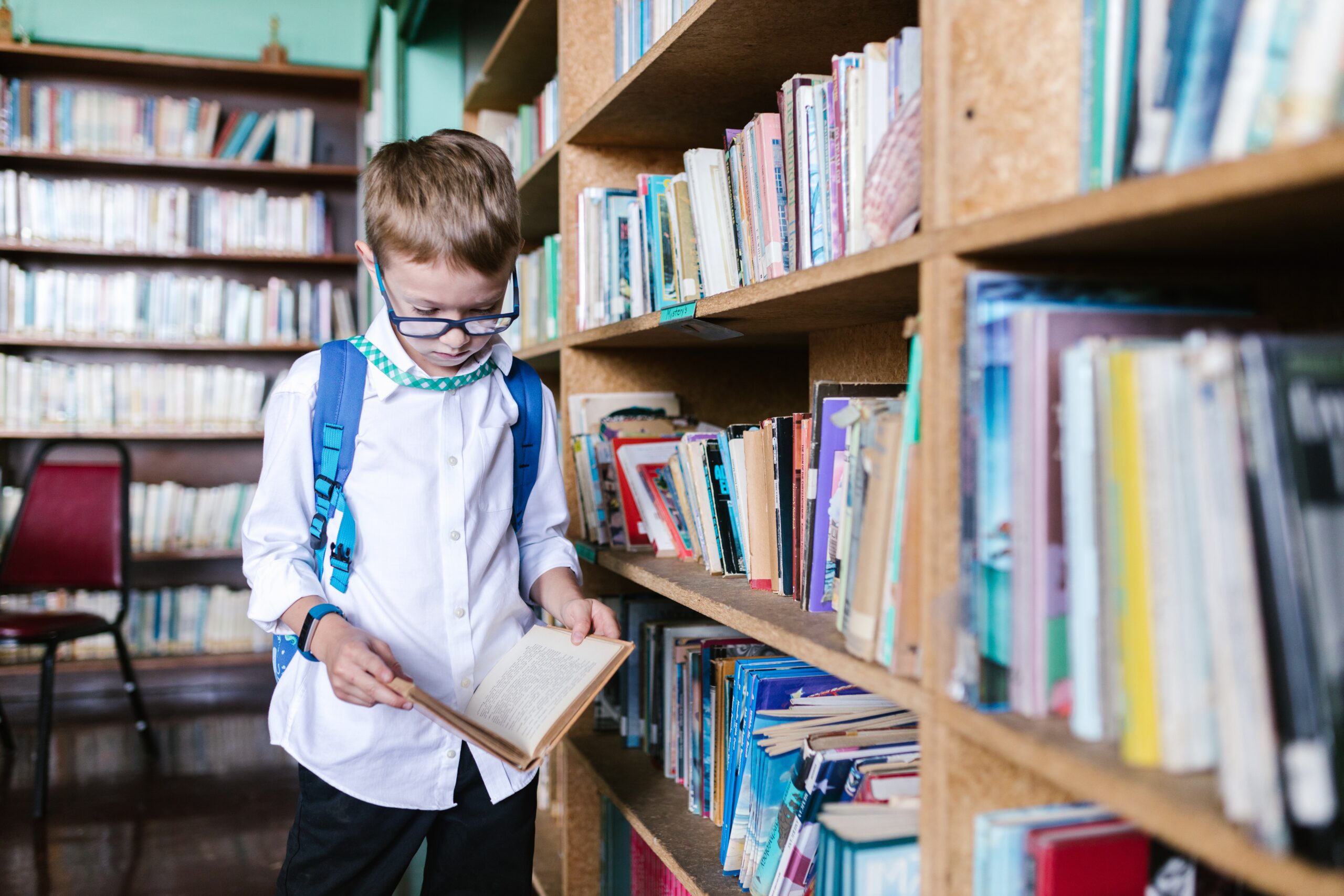 Spring hinges
Kids aren't always careful when they put on and take off glasses, they can fall asleep with their glasses on and more often than not can get involved in rough play causing damage to their frames!
A useful feature to look spring hinges on the sides of glasses. These allow the sides of glasses to flex outwards, away from the frames, without causing any damage. Spring hinges can also help prevent the need for frequent adjustments and costly repairs.
Lens material
Once you and your child agree on frames that you both like, the next consideration is the lenses. Children's lenses should be made of polycarbonate or trivex. These materials are significantly more impact-resistant than other lens materials for added safety.
Polycarbonate and trivex lenses also are significantly lighter than regular plastic lenses, which makes the glasses more comfortable — especially for strong prescriptions.
And polycarbonate and Trivex lenses have built-in protection against potentially damaging ultraviolet (UV) rays, and the lenses are scratch-resistant coated.
Avoid choosing glass lenses for children's spectacles. Although they are very scratch resistant, glass lenses are very heavy and can break relatively easily (compared with polycarbonate or Trivex lenses).
Also check that your child's eyes are close to the centre of the lens. Your optician or optical assistant will advise and check this when trying on.
Sports glasses
Regular frames do not provide enough protection from large objects such as balls, elbows and fists! So if your child is involved in sports, a proper sports goggle with polycarbonate lenses will provide the best protection against eye injury.
To provide optimum protection, sports goggles must be fitted properly – so consult your optician before buying them. Swimming goggles fitted with your child's prescription are also worth considering.
Warranties
Check to see if your lenses have a warranty if the lenses become badly scratched from normal wear.
Keep a second pair
Because children can be tough on their glasses, it's a good idea to purchase a second pair for them especially if your child has a strong prescription and cannot function without his or her glasses. Keep an eye out for special offers on a second pair. Special offers are often available if a second pair of glasses or sunglasses is purchased at the same time as the first pair.
Contact lenses
Don't forget that contact lenses can also be a great option for your child. Contacts can be worn full-time or as a substitute for glasses and there is no minimum age as long as your child feels they are ready to give them a go.
Sunglasses
It is important for children to wear sunglasses from a young age to protect their eyes from the sun's harmful ultraviolet (UV) radiation and blue light (also called high-energy visible, or HEV, light). Many experts say that long term exposure to harmful rays can cause a multiple eye problems, including cataracts and macular degeneration later in life.
Many inexpensive children's sunglasses provide excellent UV protection. This is especially true if they include polycarbonate lenses, because the polycarbonate lens material blocks 100 percent of UV rays without the need for added lens filters or coatings.
But cheap sunglasses for kids can pose other problems. Occasionally, brands of cheap sunglasses for children can include an unacceptable level of lead. And cheap children's sunglasses often are not as durable as high-quality sunglasses for children. To get the best quality children's eyewear with the best warranty ask your optician.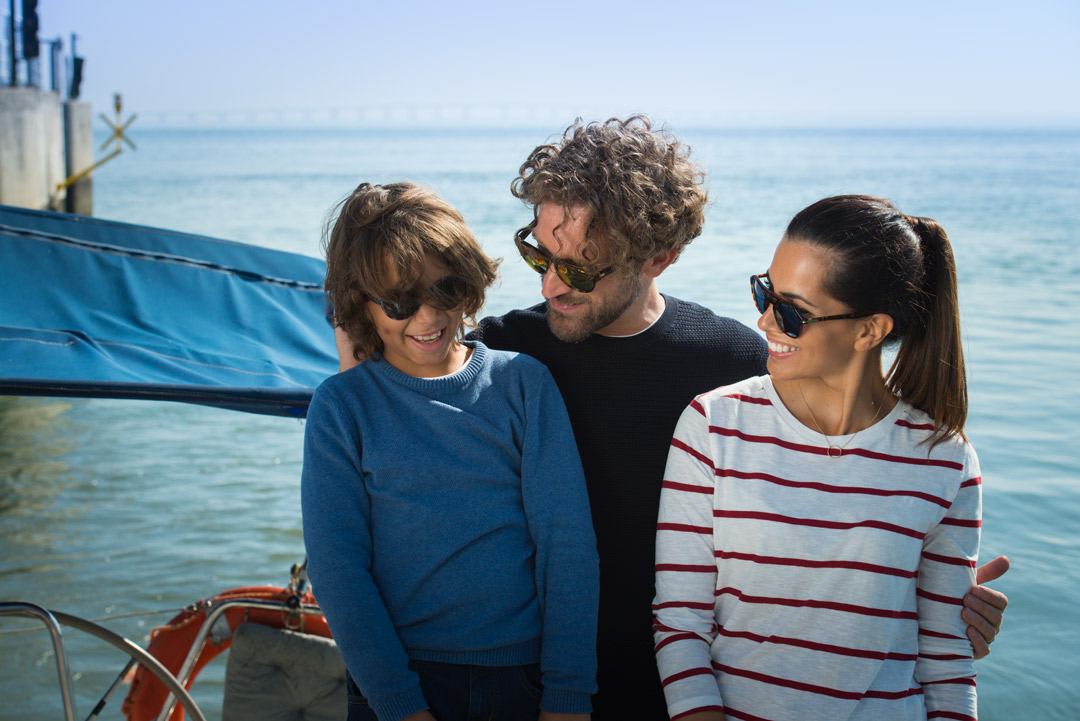 Talk to us

This is our final tip! As well as making sure your child is involved in choosing a frame don't forget to ask us for our opinion or advice. Who knows we might suggest a style or fit you've never considered or thought of. We stock a wide range of children frames from budget to designer including Lazer Junior, Whiz Kids, Ted Baker, Tomato, Pepe Jeans, and Huggers. Call in and see us and we'll be happy to help you and your child.